Second grade reading
ASD Reading's interactive 2nd grade reading levels focus on teaching children to rapidly decode words and improves their vocabulary via awareness of the varied meanings of a word. In addition to enhancing vocabulary, ASD Reading seeks to expand the reading, spelling and comprehension of more sophisticated sight words such as their, does and which.
A key to ASD Reading's approach is that it offers tutoring techniques which enable children to overcome any errors they may encounter. This allows every activity to end successfully, with a resulting increase in skill and confidence.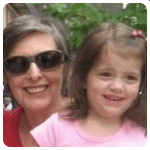 "Children learn to read very quickly using ASD Reading. There is no question that Dr. Blank's system works, otherwise I wouldn't be using it year after year."

Alberta Tabak, teacher
Reading comprehension is a must have skill that paves the way for all learning that follows. The 2nd Grade reading strategy develops comprehension skills via the systematic teaching of language. As a result, children become proficient at reading and writing complex sentences, including the past tense. Books that present both narrative and informational texts help with students' reading comprehension practice. At the second grade reading level children gain the ability to summarize text and know the main idea of what they read.