Elementary reading strategies & programs
ASD Reading is a fun and easy online program that effectively teaches kids to read and write. Using patented teaching methods, elementary reading strategies and interactive reading games children will discover the joy of reading!
Because every child has distinct capabilities that make him or her different from their classmates and friends, ASD Reading has been created to adapt to each child's learning ability and pace. ASD Reading works with children at multiple levels including preschool, kindergarten, first grade, second grade, and third grade. Each level teaches all the skills and abilities required to be able to progress to the next level. With ASD Reading's comprehensive 6-skill system children's eagerness to learn will rise significantly even as they experience the lessons as fun reading games.
Our elementary reading programs are what helps children become highly skilled readers. Not only will they see their ability to read, write and comprehend improve, but they will attain a level of mastery that helps them to enjoy reading. Check out what children learn at different levels of the program and get started on the path to reading success today!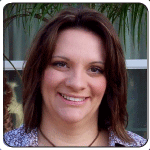 "I have personally used ASD Reading with a wide range of students. It provides the most complete method for teaching reading and writing that I have seen in the eleven years that I have been teaching primary students. Thank you for this outstanding program"

Catherine Smith, elementary school teacher